The Skincare Products That Will Get You Through This Fall
Fall Picks
There's so much to love about fall—the temperature finally cools down enough to begin enjoying the outdoors again, all the best foods are back in season (apple pie anyone?) and of course our favorite holidays are approaching. However the one downside to sweater weather is the fluctuating humidity which wreaks havoc on our skin's natural rhythm. Fortunately cupidrop has your back. We created a list of skin saving products to help keep you plump and dewy all season long.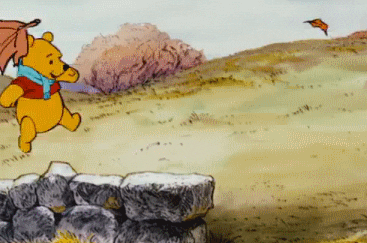 ---
1. Advanced Snail 92 All-in-One Cream
Unsurprisingly, moisturizer makes it to our list as a fall essential product. During this time of year when temperatures are dropping, the amount of moisture in the air also decreases, this is because cool air holds less water. When the cool air interacts with your skin and warms up, it expands and begins to suck the moisture out of your skin! *gasp* Protect your skin against moisture robbing air molecules by slathering on a healthy layer of Cosrx Advanced Snail 92 All-in-One Cream. This moisturizer locks in hydration by creating a barrier on the skin.
Beside the fact that humidity drops during the fall—depriving our skin of precious aqua, we also turn up the heat in our homes, offices, classrooms, etc which further dries us out. Give your skin an extra helping of moisture with I'm From's Mugwort Essence. Mugwort is not only good for purging impurities and calming irritated skin, but this earthy green liquid also provides heaps of hydration.
3. Klairs Gentle Black Sugar Facial Polish
Even if you have been consistent in applying your emollients and moisturizers; your skin will continue to naturally shed in order to make room for the new skin underneath. Be sure to keep up with exfoliating in the fall so that there are no lingering dead(beat) cells—blocking your skin from absorbing all the much needed benefits of your skincare products. Gently buff away dead skin with Klairs Gentle Black Sugar Facial Polish. Pro-tip, use this on your lips to for a smoother pucker.
4. Benton Shea Butter and Coconut Hand Cream
Skincare shouldn't end at your neck. Protect your hands against the brisk fall weather with Benton's Shea Butter and Coconut Hand Cream. Your hands are exposed to the elements everyday so reinforce them with this ultra hydrating and non-greasy hand cream.
5. Heimish Bulgarian Rose Water Hydrogel Eye Patch
Target dry patches with Heimish's Bulgarian Rose Water Hydrogel Eye Patches. We all have specific areas that are prone to dryness and tightness (eg: cheeks, chin, forehead) Lay these mini masks on your problem areas to help plump it up and soften roughness.
6. Heimish Artless Glow Base
Say it louder for the people in the back! SPF is for all year round. Don't skip SPF, even on overcast days. Clouds may filter out sunlight but they don't block UV rays. Shield yourself against the effects of sun exposure with Heimish Artless Glow Base. It is a hydrating sunscreen that works to brighten skin while providing sun protection. Like the saying goes an ounce of prevention is better than a pound of cure.
7. Honey Mask
You know we had to include a mask to our list of fall fundamentals because what is K-Beauty without a mask? I'm From's Honey Mask is perfect for the autumn season because it contains a cocktail of moisture boosting ingredients such as honey and snail mucin. Taking even just 10 minutes of time to apply a mask can do wonders to hydrate your skin and protecting it against the harsh autumn air.
So these were our picks for the Fall. What did you think? Were there products that we missed? Would you recommend something different? Let us known in the comments.
\\
Shop Fall Picks at Cupidrop.com
\\
Love,
Cupidrop Team